Book Your Safe
& Calm Dentist
Appointment Today
Yes, I Want To Know More!
---
Accentuate the positive
Did you know that everyone has about 15,000 random thoughts a day and about half are negative? That's more than 7,000 adverse intrusions every day! Science hasn't discovered a purpose for all this negative thinking, but it's pretty hard to ignore an internal crescendo of really bad advice. Especially when it's telling you to cancel a dental appointment!
Negative thoughts can create physical tension and the release of stress hormones which can aggravate and exaggerate your anxiety. Many people learn to transcend their fears by focusing their energy on positive imagery – to suppress the negative thoughts and relax. In fact, you've probably done it already.
Have you ever been startled from a trance-like daydream … driven somewhere on autopilot? That naturally altered state of consciousness can be intentionally incorporated into self-hypnosis or visualization. Both techniques have been used successfully for weight loss, quitting smoking, alleviating the fear of flying, reducing pain, and stress management – oh yes – and the fear of dentistry.
With all the simple non-surgical cosmetic dental procedures available today, it's a shame to let yourself miss out. We understand dental anxiety and are trained and prepared to help you.
If you're considering cosmetic dentistry, visualize how great you'll look after your smile makeover. Then pick up the phone and make your appointment. You'll have reasons to smile!
---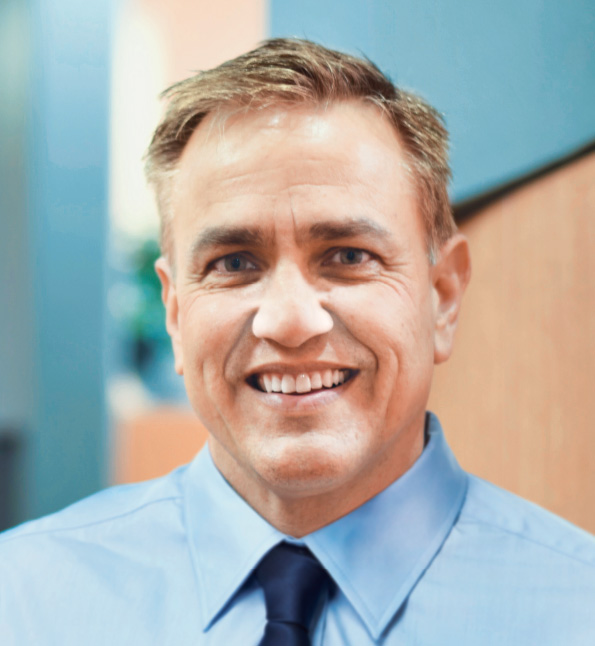 Dr. Rod Johnson has a reputation for providing 100% customized preventive and treatment solutions for his patients. With a focus on individualized care, you'll find his ability to really listen a unique and rare quality in our fast-paced world..
Education
A graduate of Oregon Health Sciences University School Of Dentistry (1995), continuing education is one of Dr. Johnson's passions. He especially enjoys advancing his knowledge in dental implants and neuromuscular treatments.
Dental Philosophy
Dr. Johnson's priorities are your dental needs and concerns, but deeper than that is his desire to help you with them so that you may achieve optimum oral and overall health. He lectures across our nation on state-of-the-art digital technology, including cosmetic dentistry techniques.
Leisure & Interests
Away from the practice, Dr. Johnson loves to spend time outdoors with his teenaged kids. Together they fish, hunt, boat, and ski. When you're in, ask him about his favorite spots!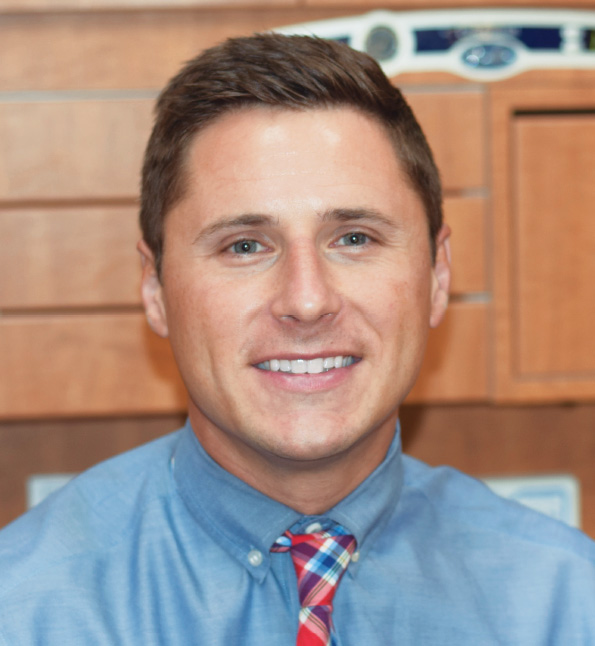 Dr. Joel Fast is committed to providing the best patient experience possible – the best quality of care and service in a gentle environment. Thorough and meticulous in manner, Dr. Fast enjoys working with the Total Health Dental Team to provide you with a beautiful healthy smile. He's particularly interested in restoring implants with crowns, bridges, and overdentures, and has been since graduation from OHSU in 2006.
Education
A grad of Oregon Health Sciences University School Of Dentistry, Dr. Fast served the underprivileged in rural Washington and has volunteered for humanitarian dental trips to Jamaica and Honduras. Continuing education is a great focus of Dr. Fast and has included Zimmer Implant Consortium in Carlsbad 2019, Oregon Academy of General Dentistry Implant Level I training at OHSU, International Team For Implantology Study Club (a member since 2013)
Outlook On Dentistry
The best thing about being a dentist? "Getting to build relationships with my patients!" Dr. Fast firmly believes that everyone deserves access to excellent dental care.
Work Hard! Play Hard!
Look for Dr. Fast snowboarding on the slopes of Mt. Hood in the winter … and in the summer, you'll find him cycling, participating in triathlons, motorcycling, mountain climbing, and scuba diving.
---
Meet Dr. Shaer, General Dentist
Dr. Rima Shaer's gentle and caring approach to dentistry is appreciated by all who meet her. She is committed to ensuring that every part of your dental visit is relaxing and enjoyable, and takes the time to understand your needs so she can meet them with excellence.
Education
Graduating at the top of her class with high clinical and academic honors, Dr. Shaer earned her dental degree from OSHU in 2008. Continuing education is a priority for her – only by constantly learning does she feel she can always bring the best of herself, her abilities, and the latest advances in dentistry to your dental experience.
Passion For Dentistry
Passionate about helping others, Dr. Shaer is dedicated to ensuring that everyone under her care has access to the dental care that will make them well, with a beautiful smile. Using IV sedation helps even her most anxious patients feel more comfortable about getting the dental care they want and deserve. Plus, it's a great option if you want or need extensive dental work completed in fewer appointments.
Home Life
When she's not helping others achieve healthy and beautiful smiles, Dr. Shaer is an active community volunteer. She spends her downtime with her family and friends, or watching movies, playing sports, and being outdoors.