Ideal for adults & teens! Must be a candidate
for Invisalign treatment

(some dentition excluded).
---
Yes, I Want An Appointment!
With Invisalign, the choice is clear
Orthodontics is the branch of dentistry that corrects teeth that are crowded, protruding, are too far apart, or which don't bite together properly. Until recently, orthodontic treatment was focused mainly on teenagers and the preferred method was metal train-track braces. Today, about 20% of orthodontic patients are between 20 and 60 years of age!
Dental researchers have produced a revolutionary new technique that has brightened the smiles of thousands of patients. The system is called Invisalign®, and it's the invisible way to straighten teeth using a series of custom-made, nearly undetectable aligners.
We welcome you to call our office to ask questions or to arrange a consultation to discover how Invisalign can help give you the smile you've always wanted!
Here's how it works. During a consultation, we determine if Invisalign is right for you. If it is, we create a treatment plan, take an impression of your teeth, and submit it to Invisalign who translates our instructions into a series of medical-grade plastic aligners. Each one of your comfortable aligners is precisely calibrated and manufactured to fit snugly over your teeth and gently move them through every stage of your treatment plan.
No more metal mouth means you'll smile more during treatment and you'll spend less time in our office having adjustments! Because Invisalign aligners are removable, you can still enjoy your favorite foods and smile without holding back. With Invisalign, there's nothing to avoid and nothing to hide!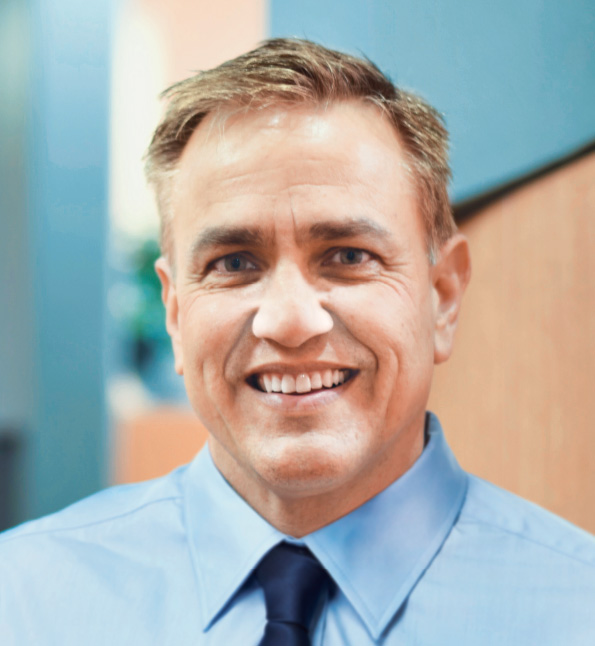 Dr. Rod Johnson has a reputation for providing 100% customized preventive and treatment solutions for his patients. With a focus on individualized care, you'll find his ability to really listen a unique and rare quality in our fast-paced world..
Education
A graduate of Oregon Health Sciences University School Of Dentistry (1995), continuing education is one of Dr. Johnson's passions. He especially enjoys advancing his knowledge in dental implants and neuromuscular treatments.
Dental Philosophy
Dr. Johnson's priorities are your dental needs and concerns, but deeper than that is his desire to help you with them so that you may achieve optimum oral and overall health. He lectures across our nation on state-of-the-art digital technology, including cosmetic dentistry techniques.
Leisure & Interests
Away from the practice, Dr. Johnson loves to spend time outdoors with his teenaged kids. Together they fish, hunt, boat, and ski. When you're in, ask him about his favorite spots!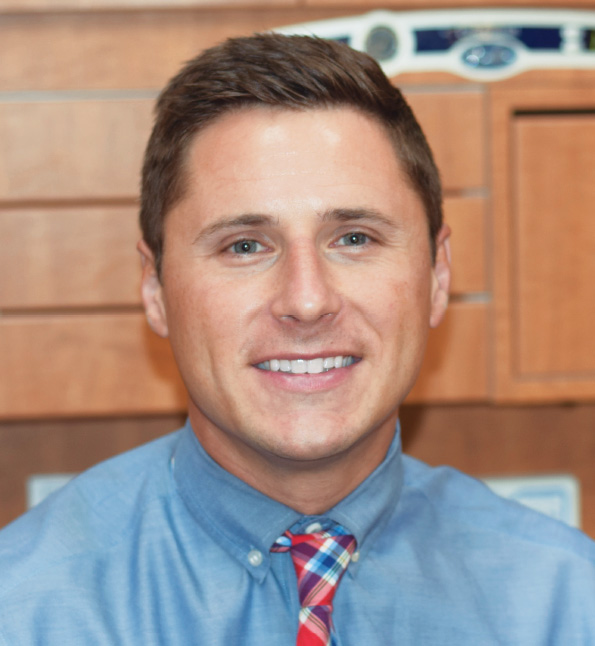 Dr. Joel Fast is committed to providing the best patient experience possible – the best quality of care and service in a gentle environment. Thorough and meticulous in manner, Dr. Fast enjoys working with the Total Health Dental Team to provide you with a beautiful healthy smile. He's particularly interested in restoring implants with crowns, bridges, and overdentures, and has been since graduation from OHSU in 2006.
Education
A grad of Oregon Health Sciences University School Of Dentistry, Dr. Fast served the underprivileged in rural Washington and has volunteered for humanitarian dental trips to Jamaica and Honduras. Continuing education is a great focus of Dr. Fast and has included Zimmer Implant Consortium in Carlsbad 2019, Oregon Academy of General Dentistry Implant Level I training at OHSU, International Team For Implantology Study Club (a member since 2013).
Outlook On Dentistry
The best thing about being a dentist? "Getting to build relationships with my patients!" Dr. Fast firmly believes that everyone deserves access to excellent dental care.
Work Hard! Play Hard!
Look for Dr. Fast snowboarding on the slopes of Mt. Hood in the winter … and in the summer, you'll find him cycling, participating in triathlons, motorcycling, mountain climbing, and scuba diving.